Wild South America: The Guianas to Brazil
on National Geographic Explorer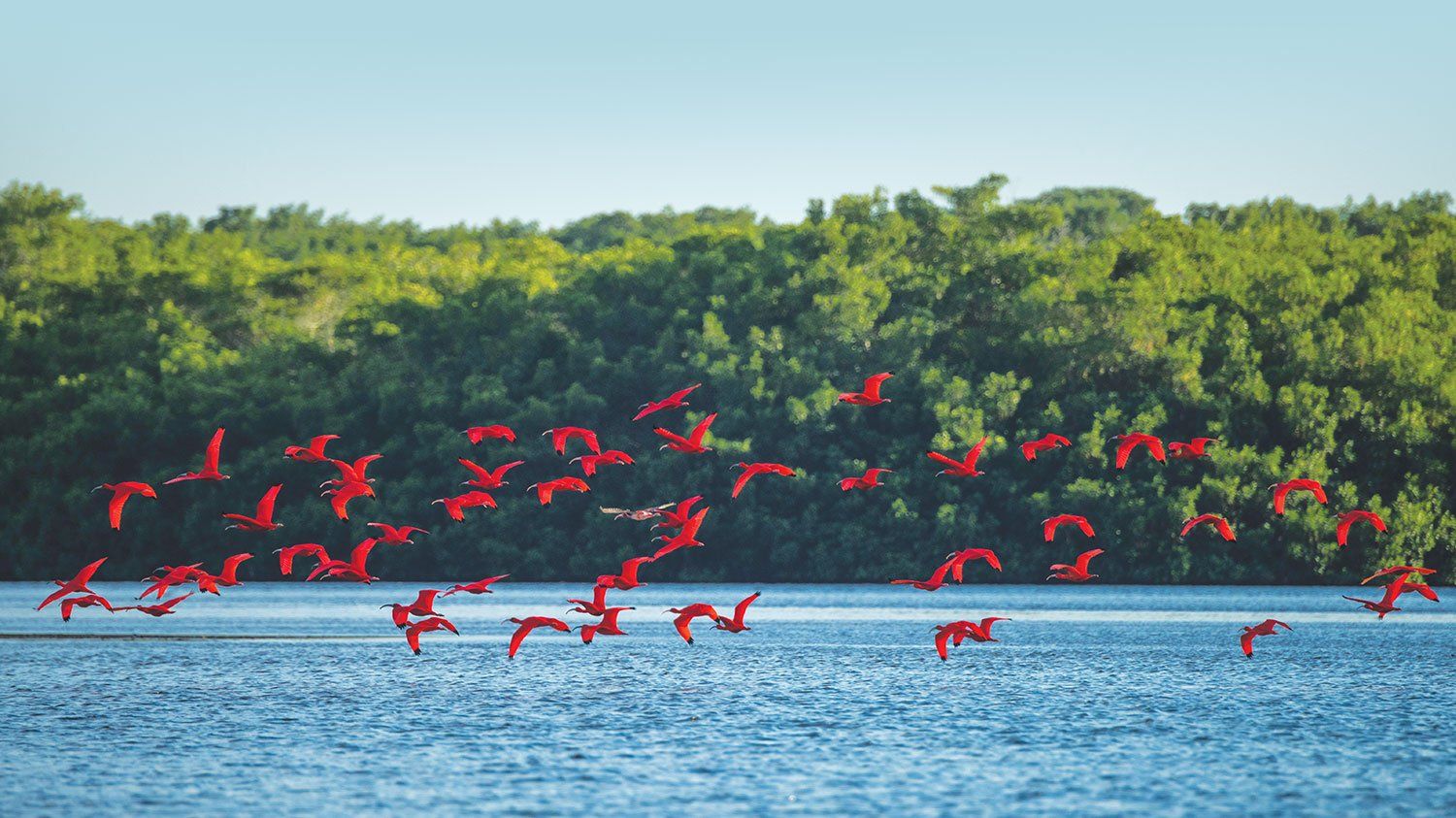 Wild South America: The Guianas to Brazil
Legendary wildness and special access to seldom-visited regions
Extraordinary diversity and a dazzling array of points of interest await on this exploration through five countries, two legendary rivers, and a host of places few people ever see. Experience fascinating ecosystems from riverine to jungle to urban, within dramatic natural settings. Spot tropical wildlife from spinner dolphins to the spectacle of
...
About National Geographic Explorer
About Lindblad Expeditions

Why Lindblad-National Geographic?
A Lindblad-National Geographic expedition is arguably the most exhilarating overseas adventure travel experience a person can have. Nothing else comes close to approximating its authenticity and all-five-senses engagement. We offer you the world's ultimate, authentic expedition experience: Discover the planet's most remarkable places, accompanied by experts able to illuminate all you see, and with cool tools to use to explore up close and personal
...
Main Deck With One Or Two Portholes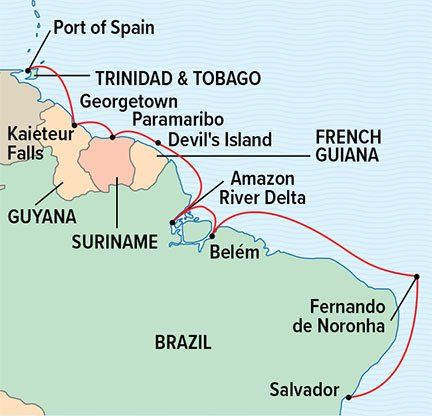 Day
Destination
1
U.S./Trinidad & Tobago
2-3
Asa Wright Nature Center/Caroni Swamp/Port Of Spain/Embark
4
At Sea
5-7
Essequibo River, Guyana/Georgetown/At Sea
8
Paramaribo, Suriname
9-10
Devil's Island, French Guiana/At Sea
11-13
Amazon River Delta, Brazil
14
Belém
15-17
At Sea
18-20
Fernando de Noronha
21-22
At Sea/Salvador
23-24
Salvador/ Disembark/U.S.